Rabbit Vaccinations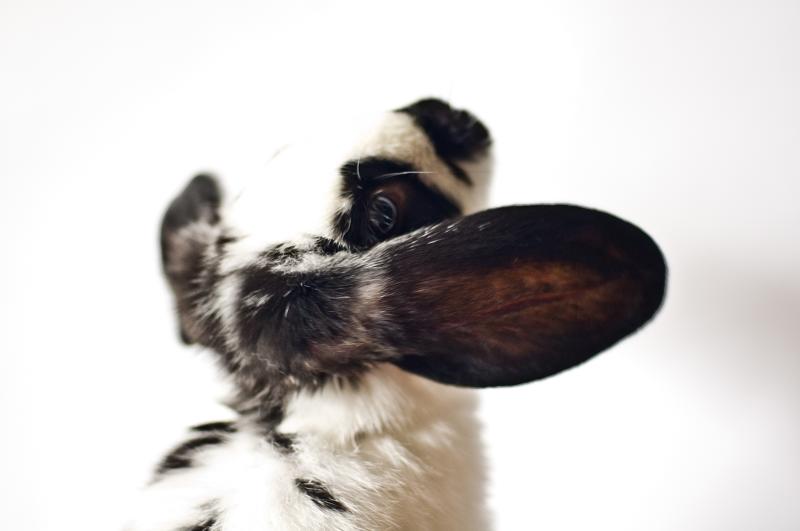 Like catteries or kennels, rabbit boarders should also insist that pets are vaccinated before they enter boarding and each establishment will have their own policy on this.
When you make your booking, check your vaccination certificates to make sure your rabbits will be up to date during their holiday dates.
Rabbits require two separate vaccinations:
MYXOMATOSIS/VHD1 Nobivac Vaccine (once a year)
RVHD2 Filavac vaccine every (6-12 months) or Eravac vaccine (which is 6 monthly)

The new virus (
RVHD2
) is a new strain of the VHD1 virus and it is currently spreading throughout the UK and as a result both wild and un-vaccinated domestic rabbits are dying every day, without showing any previous symptoms.
If your rabbit has not already had the new RVHD2 Vaccination (Filavac or Eravac) - we advise that you get this done as soon as possible after making a booking and keep boosters up to date.

Filavac and Boarding
During discussions we have had with Filavie (the vaccine manufacturers) we have been assured that Filavac gives up to 12 months protection against RVHD2 for all pet rabbits and annual booster will avoid the majority of the risk when going into boarding. However, to avoid all risks they have suggested that a Filavac booster every 6 months is better.
So a top-up booster is required if it is more than 6 months since their last one.
FIRST TIME and Overdue Vaccines

These need time to become fully effective:
Myxo/RHD Nobivac - *3 Weeks (21 days)

Filavac /Eravac- *2 Weeks (14 days)
*These time scales include the incubation periods of these diseases.
If rabbits are already incubating these diseases then, sadly, the vaccines won't work.

The Myxo/RHD Nobivac and Filavac injections cannot be done at the same time. Vets advise to leave two weeks between the two vaccinations, so the rabbit can respond and develop immunity from the first vaccine before it is given the second, whichever way round they are done.


We have made these decisions because we would be devastated if any of our guests succumbed to any of these dreadful viruses, whilst in our care. An outbreak here would mean quarantine for existing guests, including our own rabbit, strict disinfection measures and closure until we were infection free. We are hoping that once more research has been done on the new virus and when more data is available, that our policy can change to reflect any new findings.
*******

My Vet Can't get the new Vaccine - What should I do?
Most vets in the UK can now get hold of the vaccine. However, if your vet is having a problem please call us.

We have 2 excellent local vets who are more than happy to vaccinate guests before they come to board with us.
Vets 4 Pets , Altrincham Retail Park

Phone: 0161 927 9318
Buchannan Vets Ltd (Timperley)
Phone: 0161 980 3663