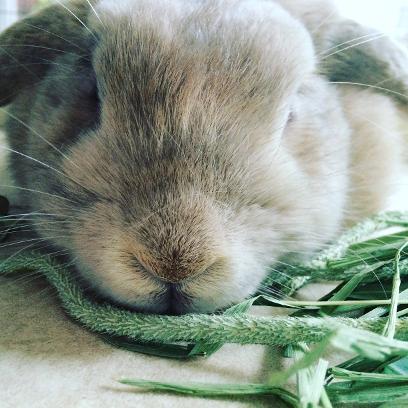 A Booking form needs to be brought with you when your pet checks in - for each and every visit. Just head right over to our Information Page to download one.
Vaccinations. Our vaccination requirements are:
Myxomatosis/VHD1 and
the new RVHD2 vaccination.

Rabbits being vaccinated for the first time or are overdue with either of the vaccinations, must be immunised at least 21 days for Nobivac and 14 days for *Filavac *or equivalent vaccine - before checking in.

The vaccination for RVHD2 is 6 monthly for boarding rabbits or if it is over 6 months since their last vaccination then a booster is required. If you can't provide proof of up to date vaccinations or you arrive within the required immunity timescales your booking will be cancelled and your deposit is non-refundable.

Neuter Status.
For the comfort of all our guests we only board neutered male & female rabbits (if they are old enough to have had these procedures)
.
Giant Breeds. We don't board giant or giant cross breeds of rabbits as our suites were designed for smaller breeds.

Bank Holidays. We don't charge any extra for Bank Holidays. However, we do charge double the standard rate for Christmas Day, Boxing Day and New Years Day. We don't arrange checking-in or out appointments after 12 noon on Xmas Eve, Xmas Day, Boxing Day or New Years Day.
Payments. To secure your booking a non-refundable deposit of £10 per pet (or 25% for bookings over £125) is required. The balance can be paid by *card or by cash, when your pet checks-in.
*Card payments above £150 will incur a 2.75% fee as this is what we are charged by iZettle to use this service.
Cancellations. Please give us as much notice as possible if you have to cancel your booking, however, deposits are non-refundable and non-transferable for future dates.

Pet Carriers Please bring your pets in a fully operational pet carrier intended for transporting pets. This is for their own safety during their journey here or should we need to use it during their stay. If we have to use our own pet carrier, because yours is unsuitable or broken, then a charge for use/cleaning of £5 per use, will be charged.

Checking-In and Checking-Out times are listed on our 'Contact' page and are by an agreed appointment time only. If you are running late you must phone us to let us know, as there may not be anyone to greet you when you arrive. If your checking-out time/date is delayed and you need an extra night/s we will do what we can to accommodate this and any extra days are charged at the normal daily rate. If you collect your pet before their arranged checking-out date, there is no refund for 'unused' days.
Collection Service. Is individually priced depending upon mileage and parking fees/availability and time of day. Pets must be ready when we arrive with their booking form and vaccination certificates and we will go through our checking in procedure before we set off and the same conditions apply. If you are not in when we arrive you will have to arrange to drop them off to us instead. However, you will still be charged for our mileage costs.

General Health. Pets must be in good health and any medical conditions discussed with us beforehand. Pets showing any signs of 'Snuffles' (Pasteurella), mite/lice infestation, illness, injury, have matted, dirty or wet bottoms or who are on a course of antibiotics for something that could be contagious will be refused boarding and your deposit is non-refundable.

Sickness.
If your pet becomes ill, we will take them to see one of our vets and proceed in their best interest.
Any costs will be payable by you when you return.
We charge £10 for attending appointments to cover our costs.
Sadly, small animals can pass away very quickly with very little warning, even after receiving treatment from a vet. Should this happen, we will contact you immediately to discuss your wishes. Garden Lodge Bunny Retreat accept no liability in the unlikely event that this may happen.
We do not give refunds for any remaining or missed boarding fees and you will still be liable for any veterinary fees incurred, including cremation. If your rabbit has been sick and seen a vet within 7 days leading up to their boarding date, then your pet will need a vet check prior to checking-in as we need assurance that your pet is fit enough to board with us.
Fighti
ng
.
If bonded rabbits start fighting we will contact you immediately and they will be separated for the remainder of their stay. There will be additional charges for a 2nd suite or the Vanilla Villa used to facilitate this.
Abandoned Pets.
If you don't collect your pets ithin 5 days of the agreed collection date (and you have made no contact with us to explain your circumstances) we reserve the right to surrender your pet to a rabbit rescue service.
By Making a Booking and Signing Our Booking Form.

You confirm that you agree to our terms and conditions for this and any repeat bookings at the Garden Lodge Bunny Retreat and that you agree to pay any veterinary costs your pet incurs and settle any outstanding veterinary care bills with ourselves or the veterinary surgery, when your pet checks out.
Pet owners must accept that accident, injury, illness, disease, mite infestation (as hay & straw are natural products) death, theft, public liability and all other insurances for the animal or themselves whilst visiting and boarding with us are their responsibility and that Garden Lodge Bunny Retreat are released of any and all such liabilities and that it is the pet owners responsibility to check our terms and conditions before making a booking.
Debit and Credit Card payments to settle veterinary bills (including transport to and from the vets) will incur a 2.75% transaction fee, as this is what we are charged by iZettle to use this service.
Terms and Conditions 2018