Take a look around the Garden Lodge
We wanted it to look as 'home like' as possible for our 'House Bunny' guests.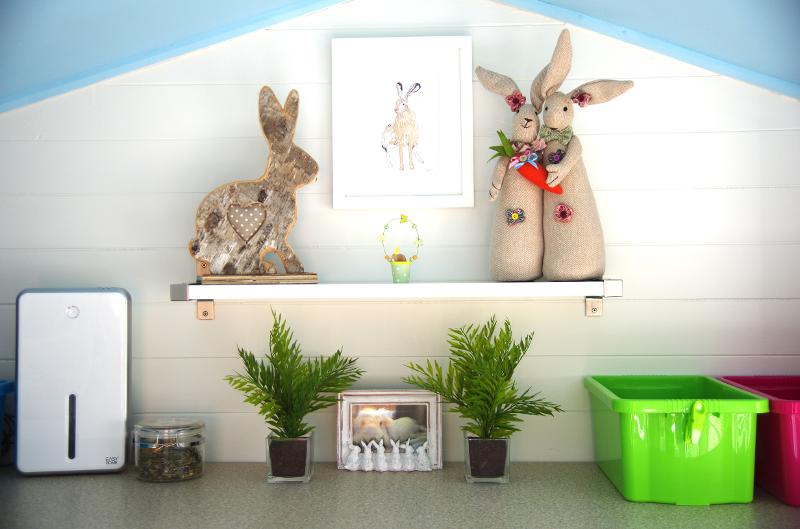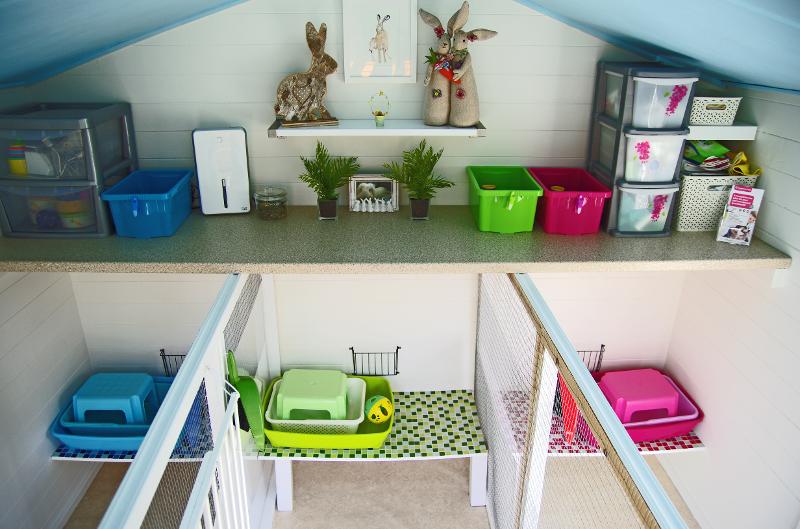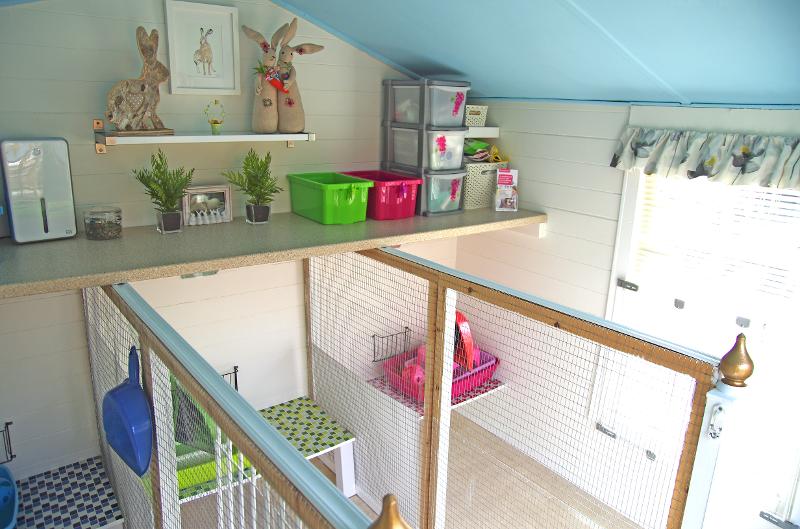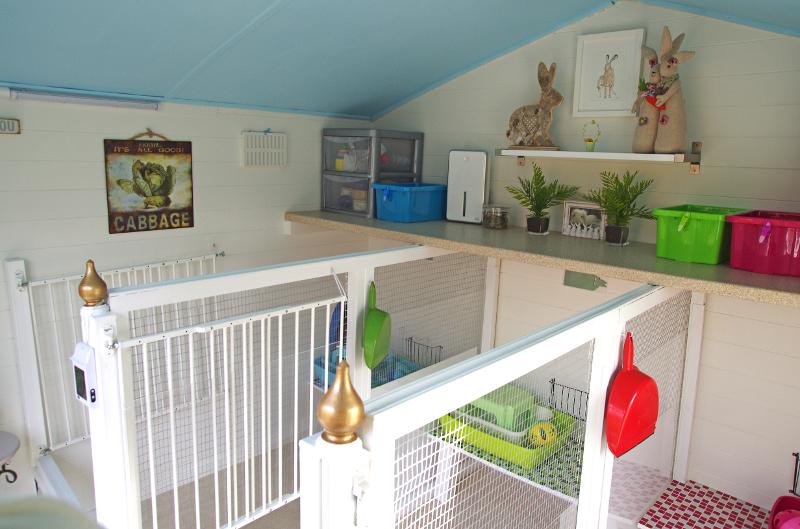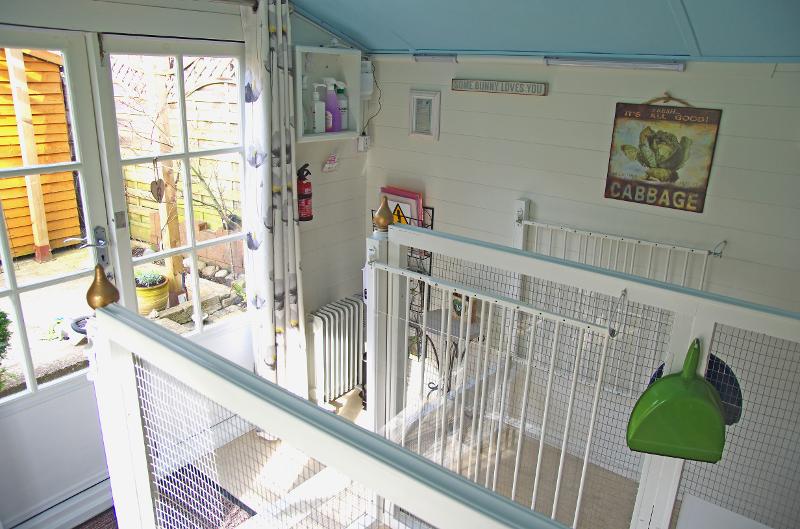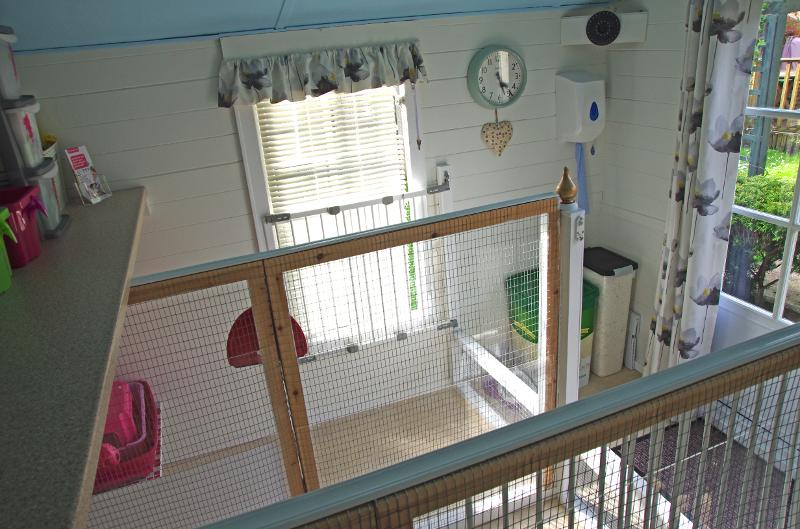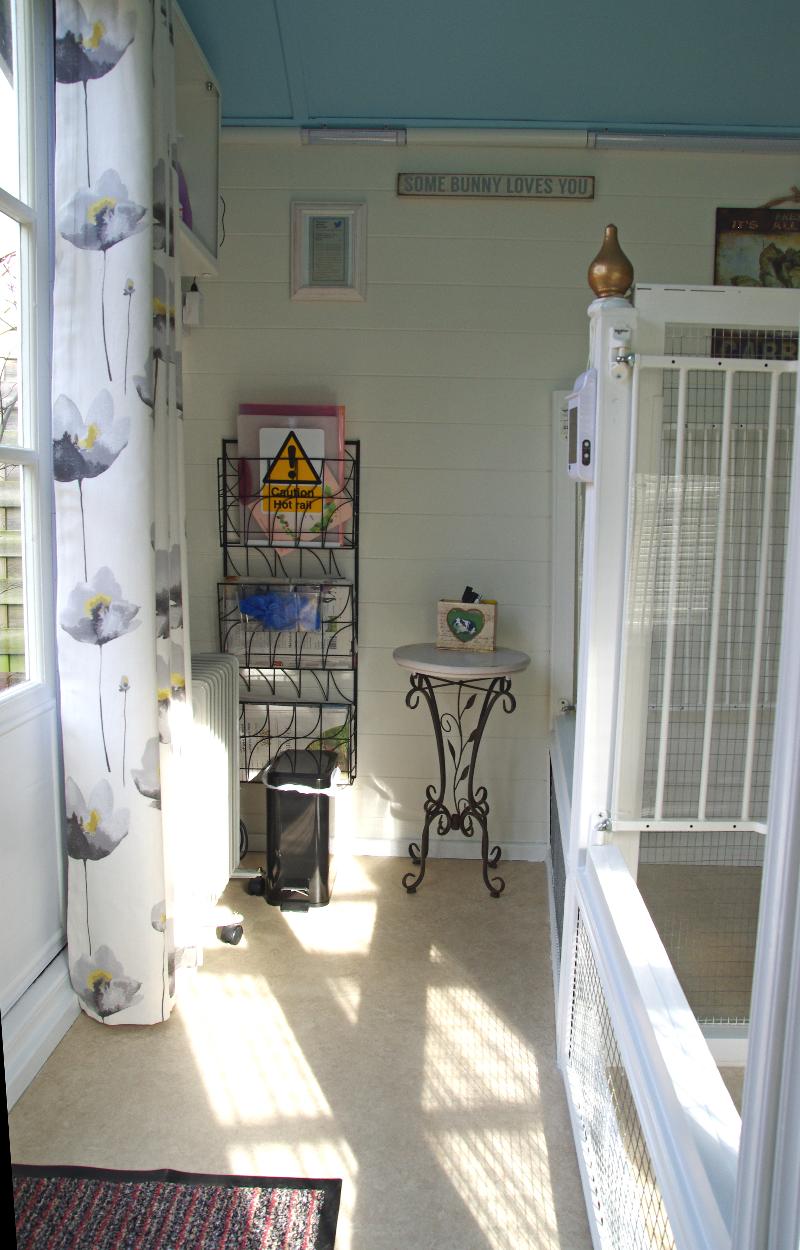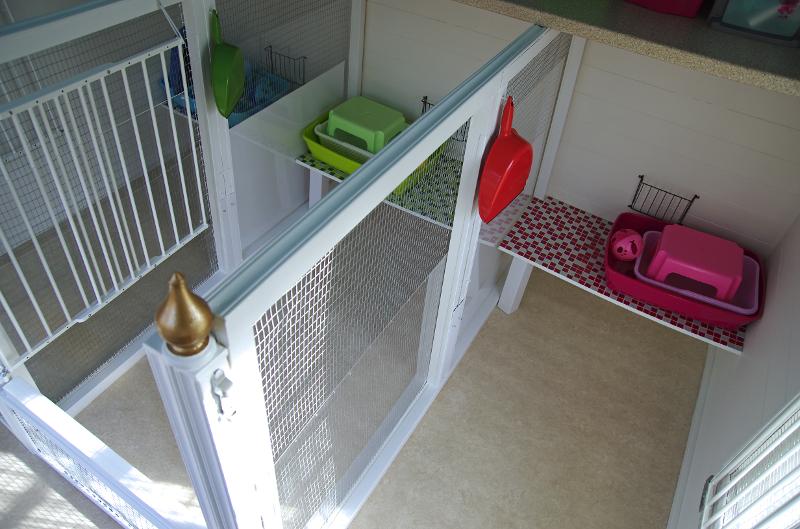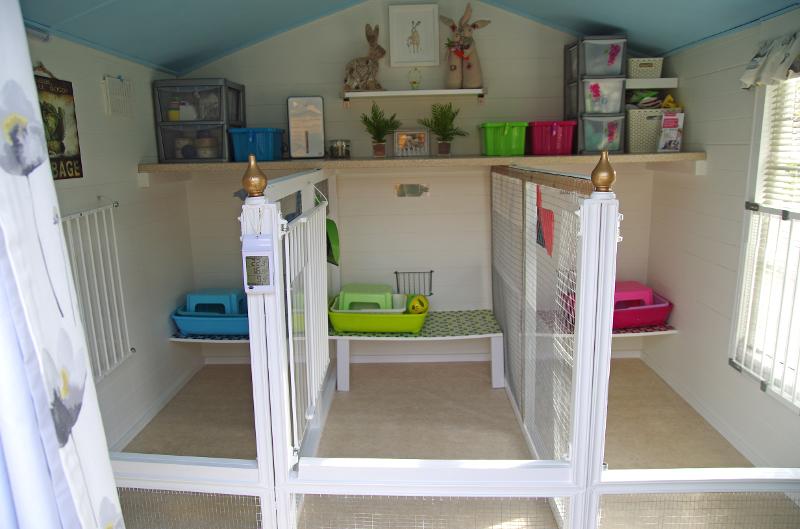 Our bunny suites are named: The Bluebells, The Honeysuckles and Blossoms and the picture on the left wall reminds our guests that there's plenty of Cabbage for supper!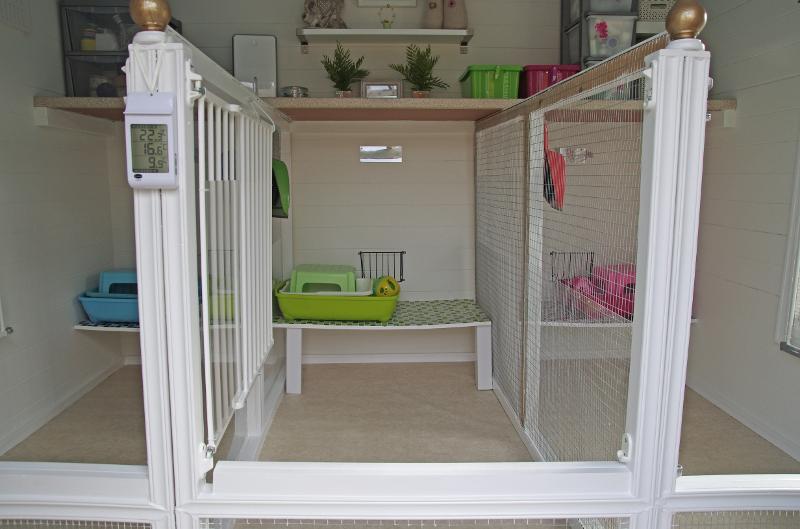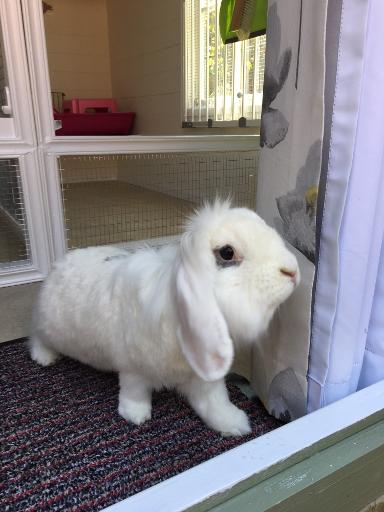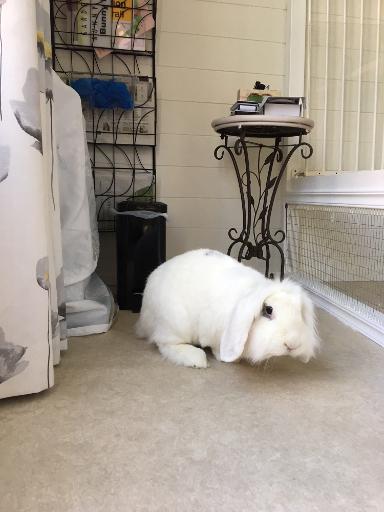 "Yes - This is
definitely
5 Stars" says Sally.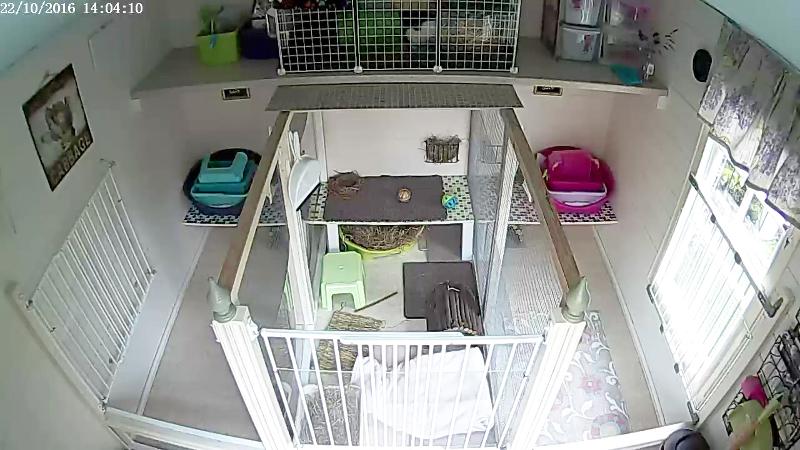 We have a special ramp to help disabled or elderly bunnies to get onto the balcony.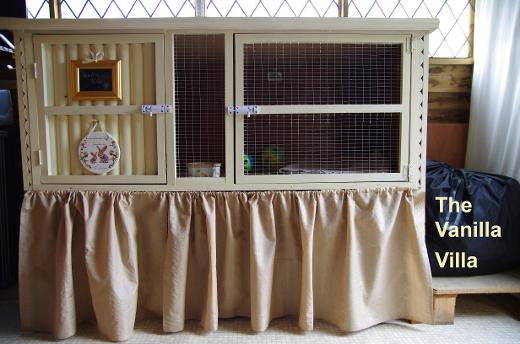 The Vanilla Villa is only used for short periods of time where bookings overlap or a departure is delayed.
It's a bunny version of an arrivals/departure lounge, where your pets can chill out until their suite is available or where they can wait for you, to take them home.
The Villa is 5' x 2' and is super cosy. It's fitted with wood effect, non-slip vinyl flooring and the interior is varnished to make cleaning more effective and pets can have all their favourite things in there with them.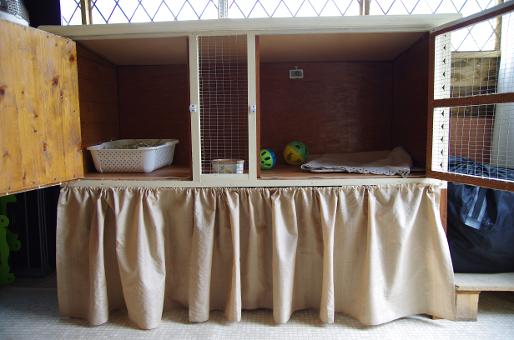 The villa is usually used to store our supplies in and is covered over when its unoccupied, to keep it pristine.