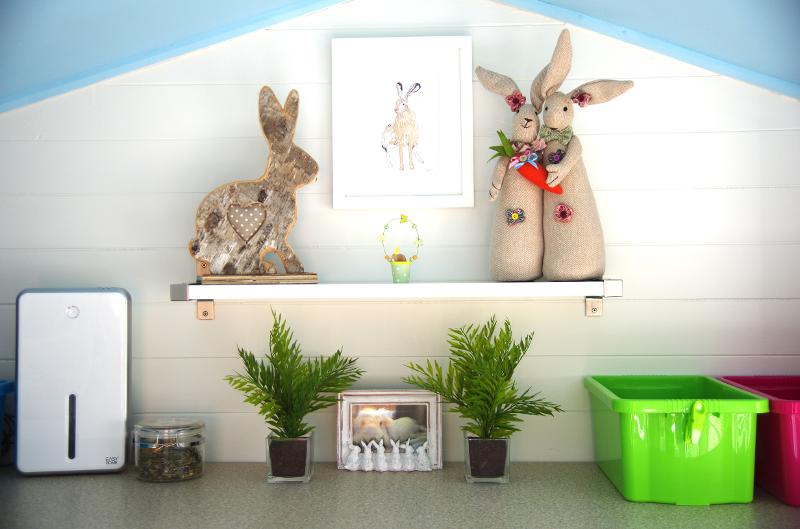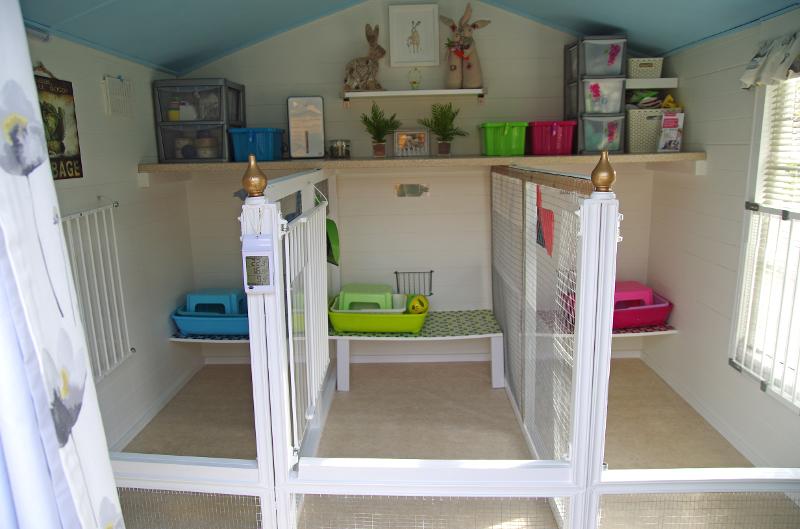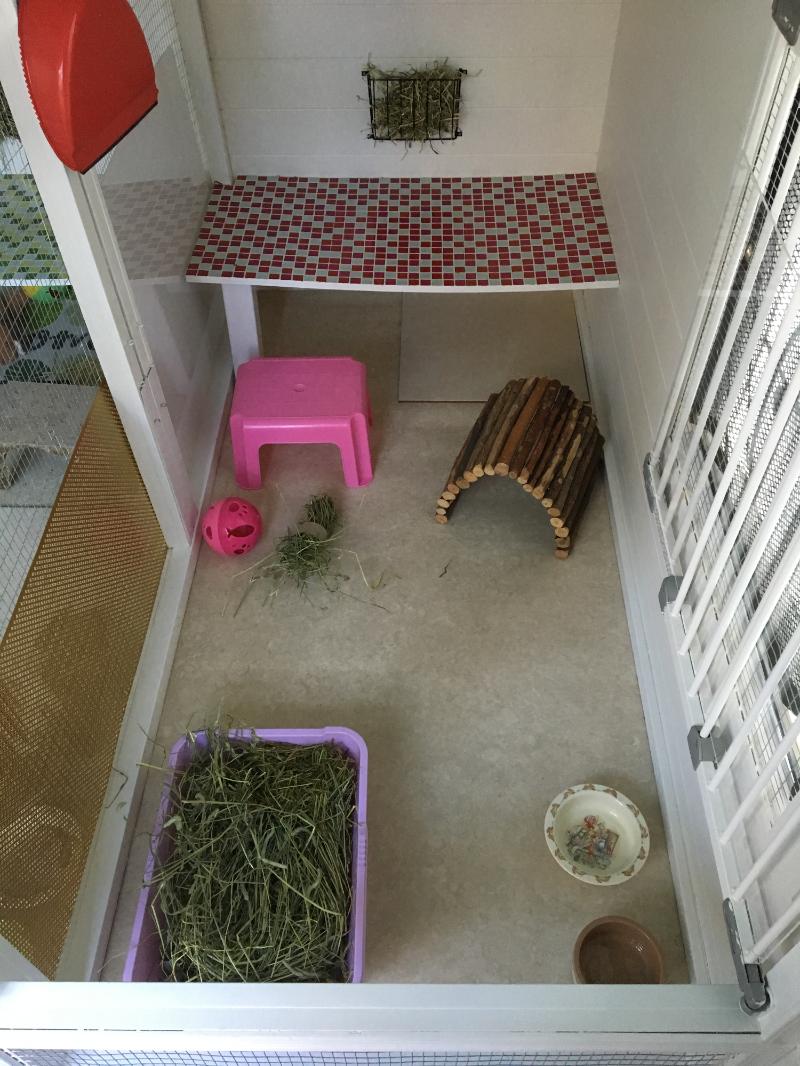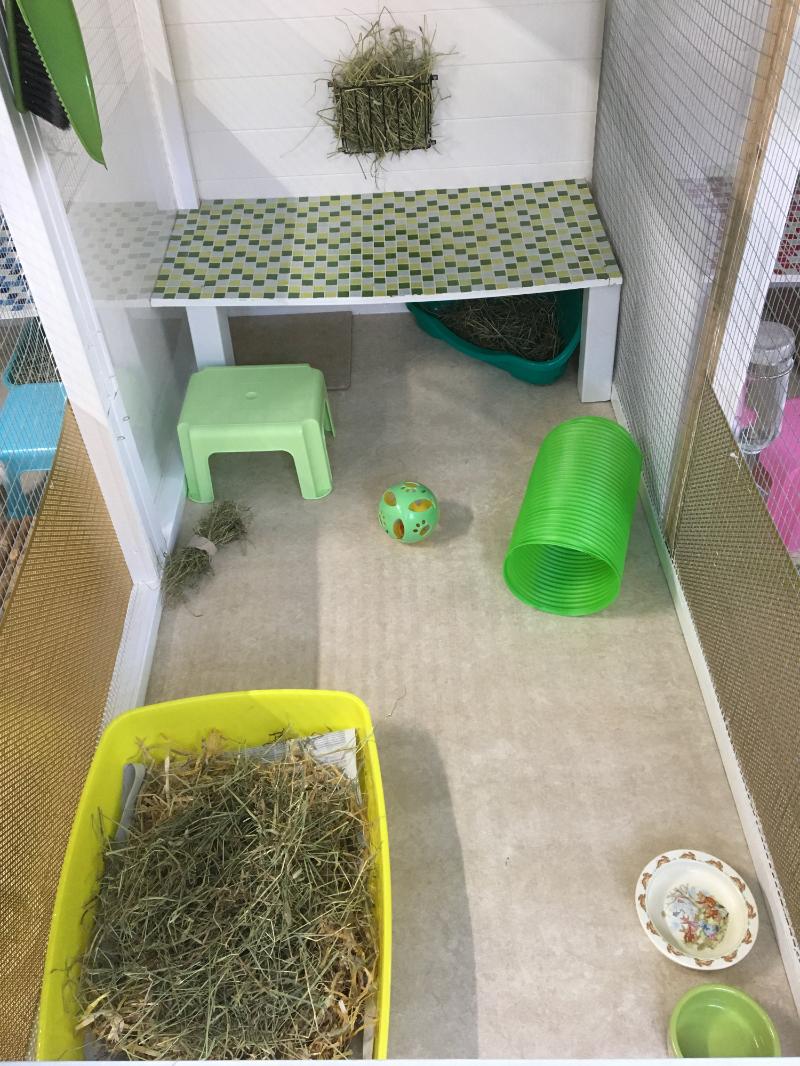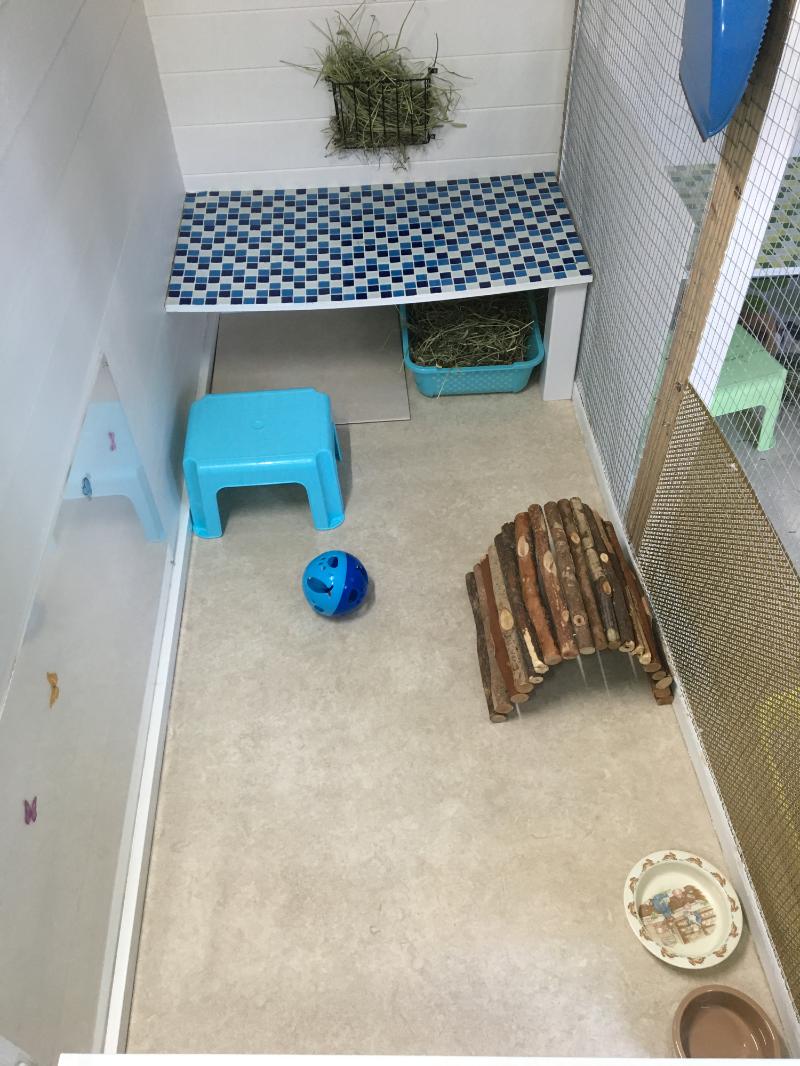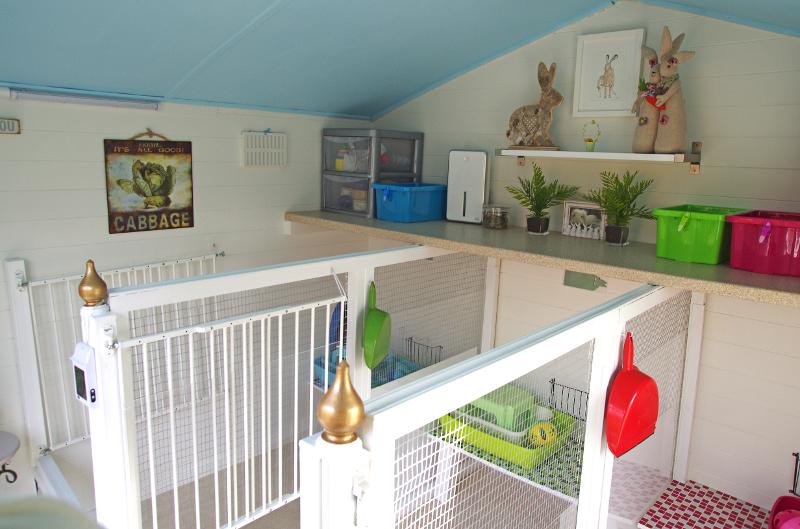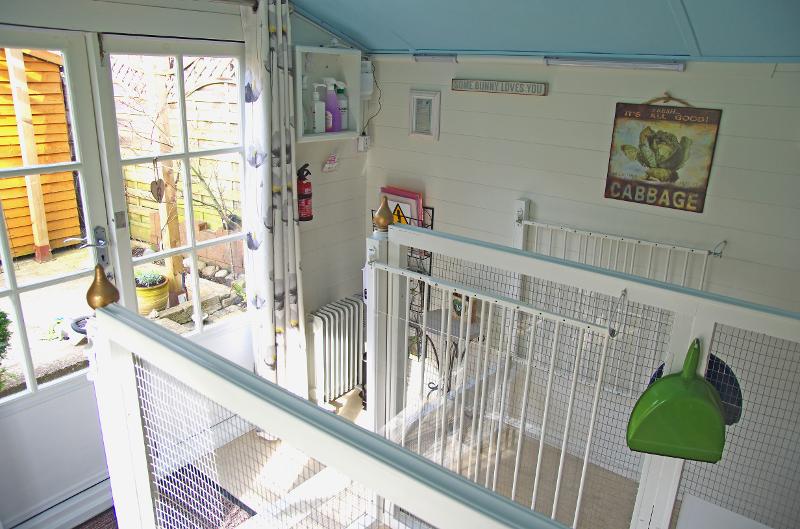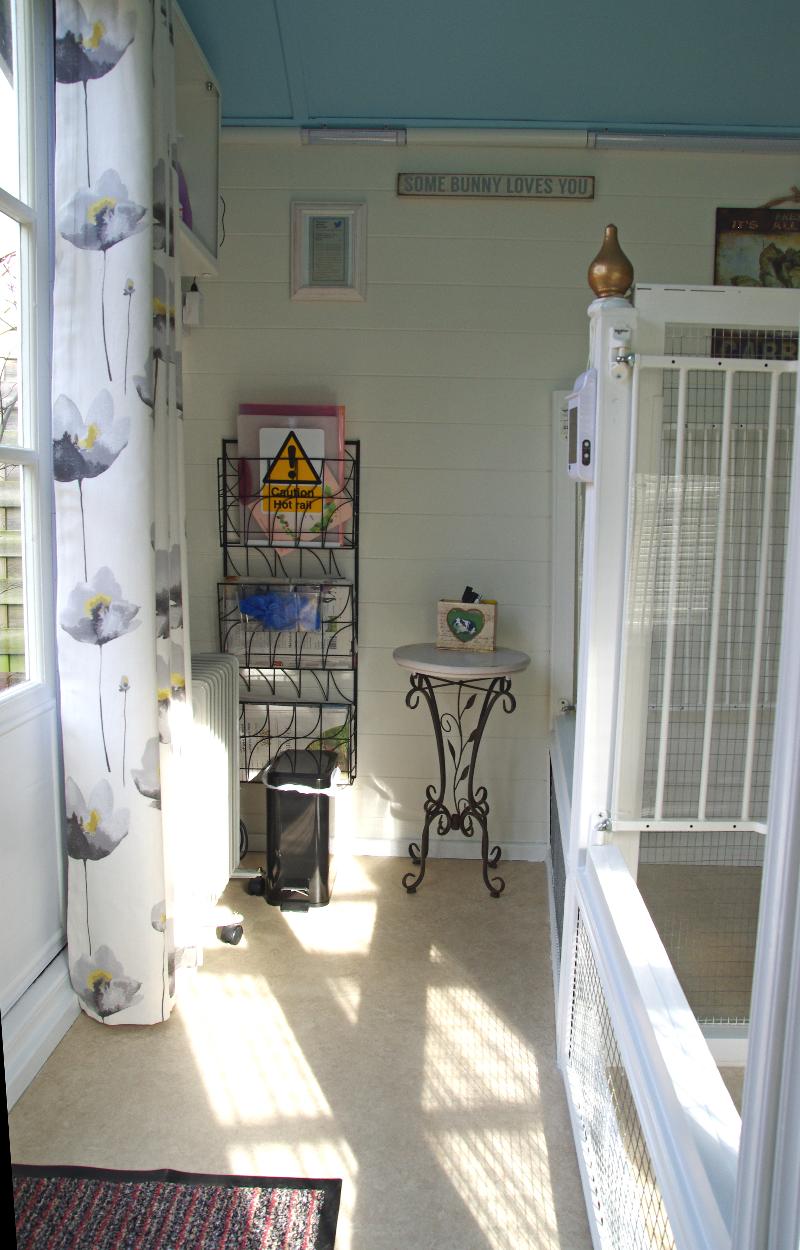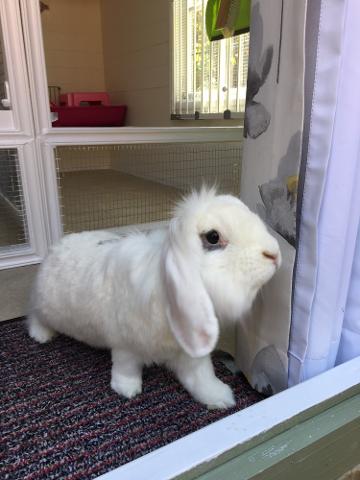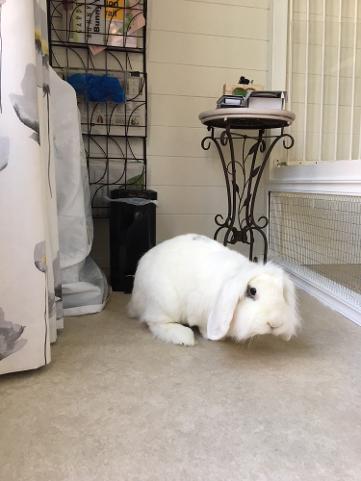 Sally is our Chief Chambermaid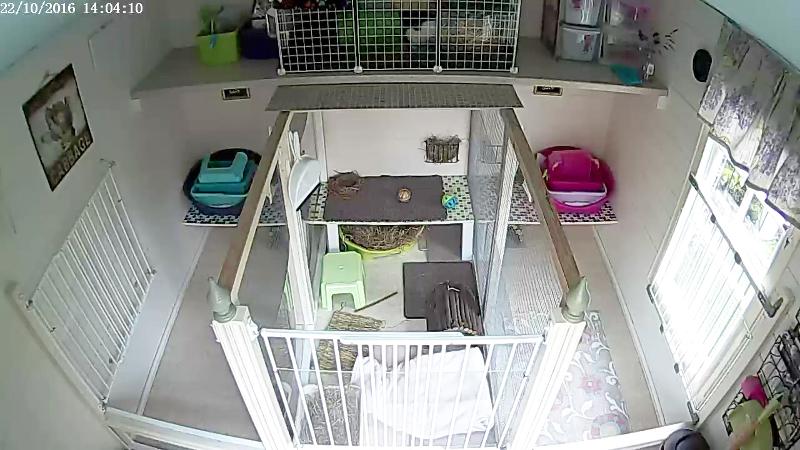 The Vanilla Villa is used for short periods of time of up to 24 hours, where bookings may overlap.
Your pets can chill out in the Villa until their suite is available if they arrive early, it's also where they can wait for you to take them home if you are delayed or if we have pre-arranged a 'stopover'.

The Villa 5' x 2' and has plenty of room for a single bunny or a pair for a few hours - it's the bunny equivalent of an arrivals or departure lounge.
Please note we DO NOT book the Villa out for bunny holidays.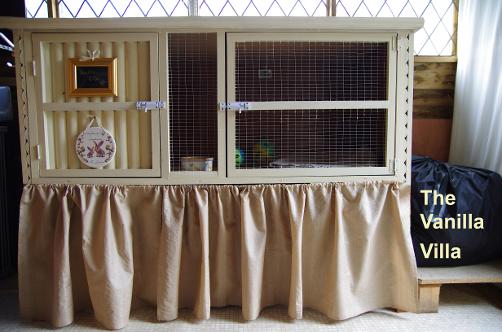 You can find photographs of our guests enjoying their holidays