Take a look around the Garden Lodge
We wanted it to look as 'home like' as possible for our 'House Bunny' guests.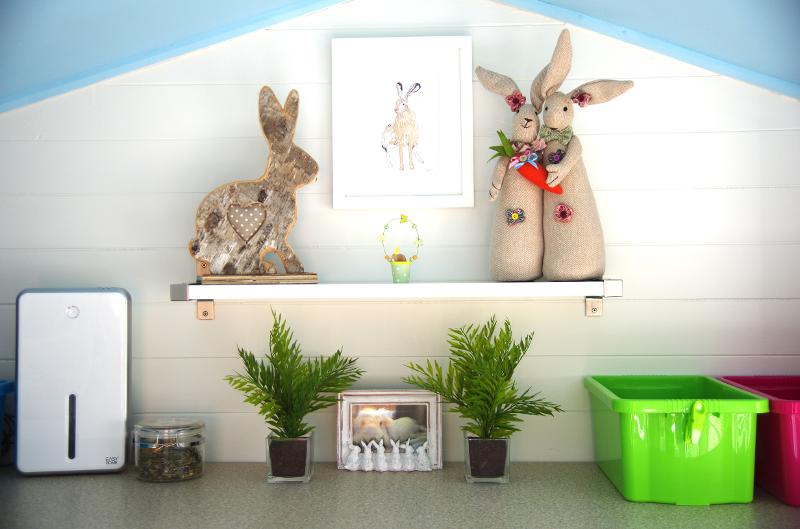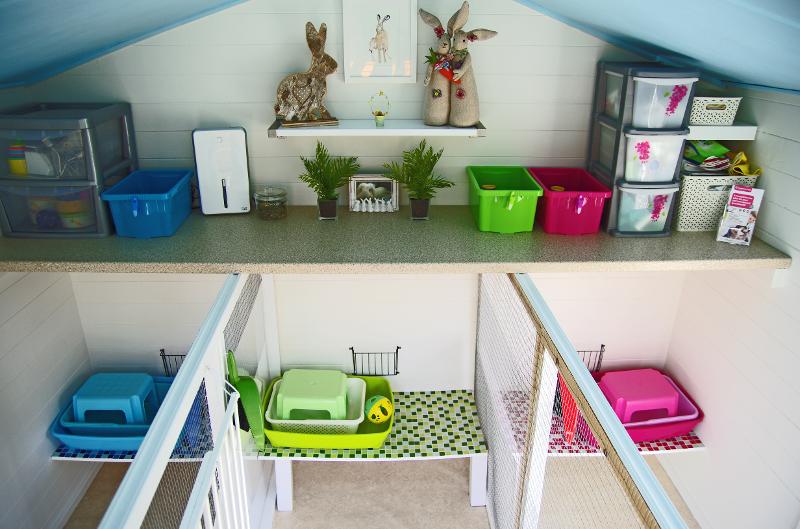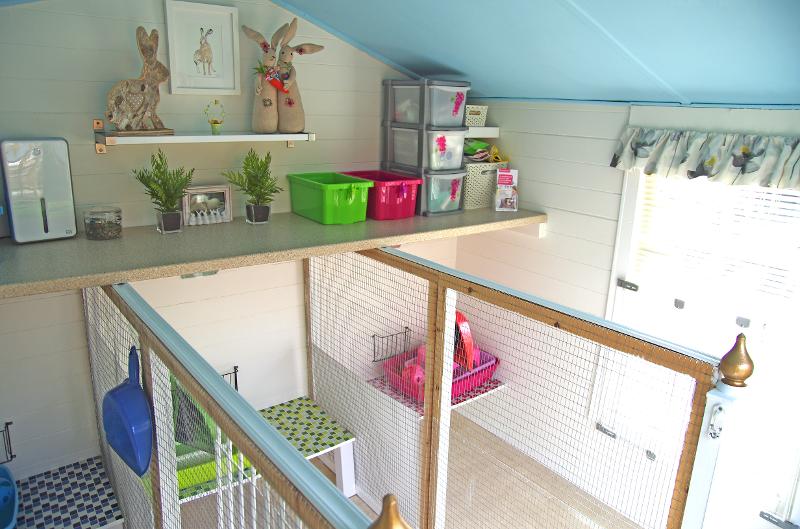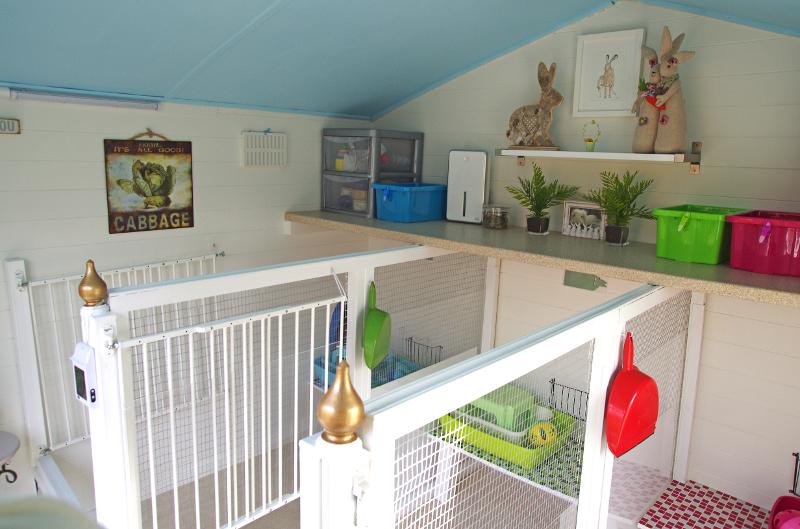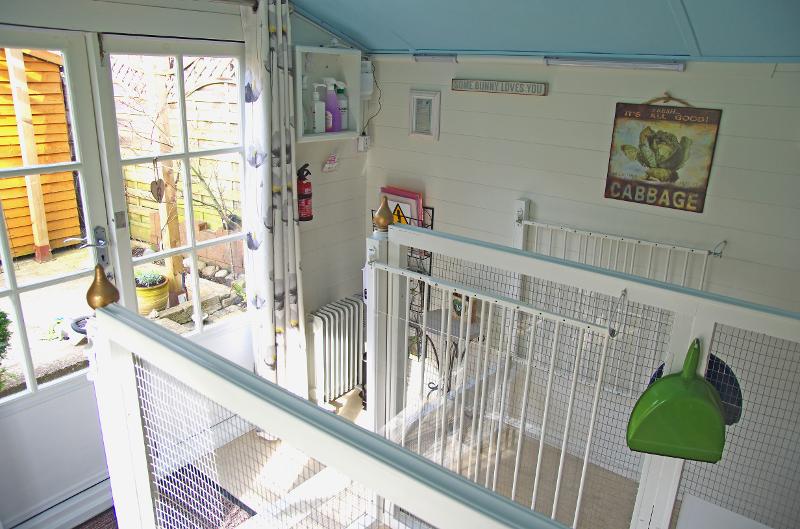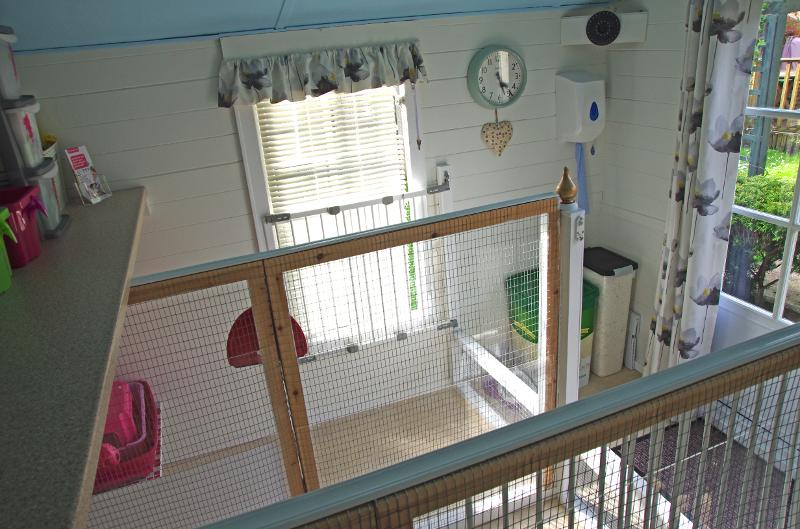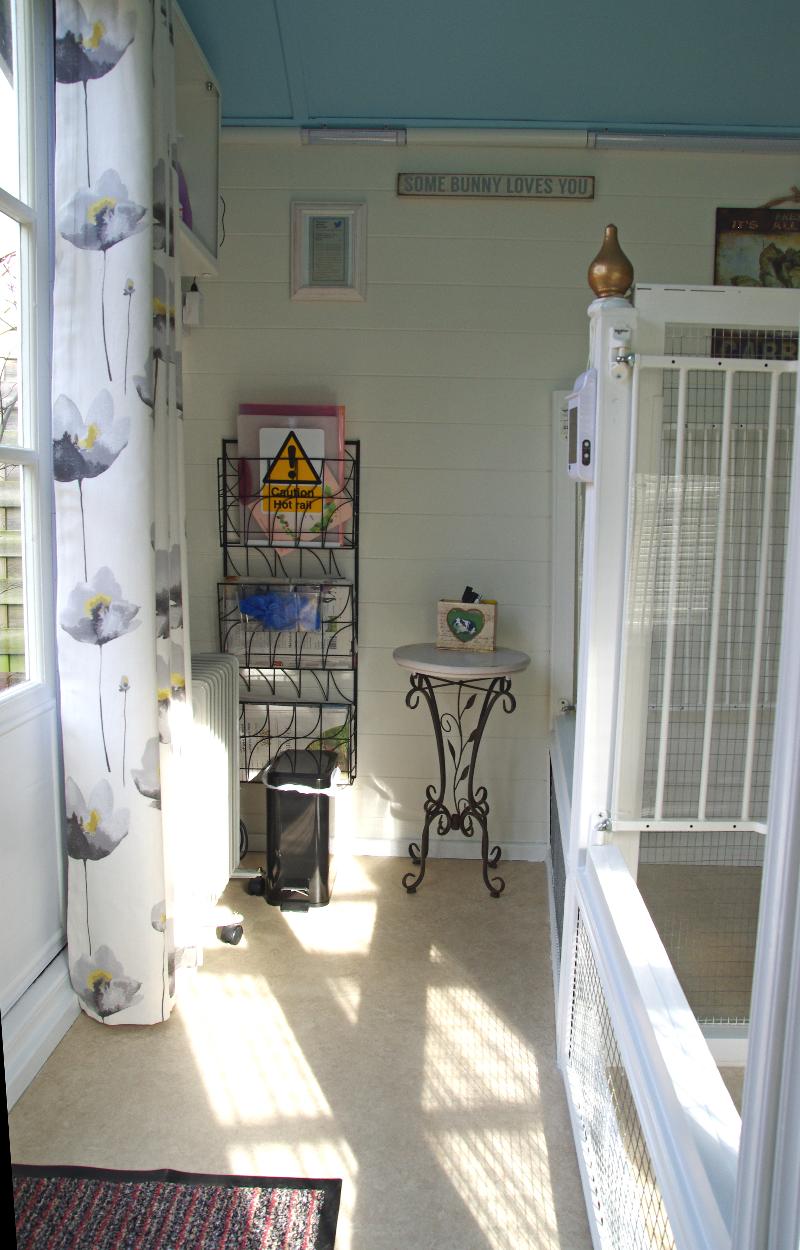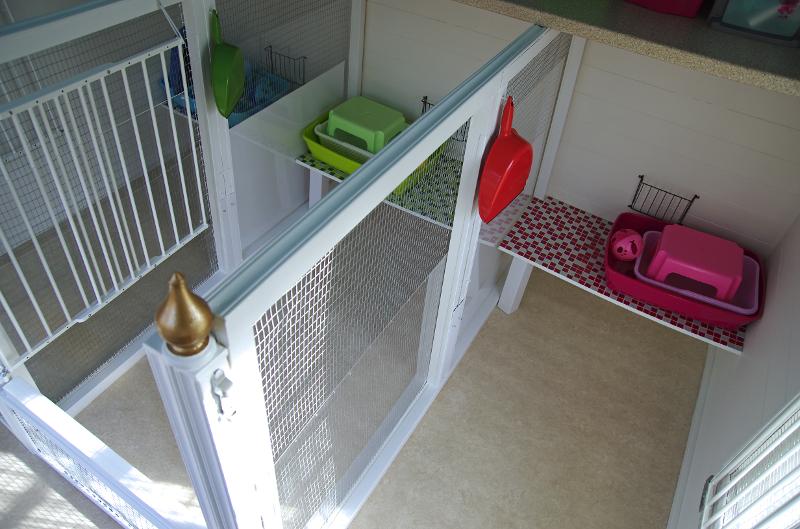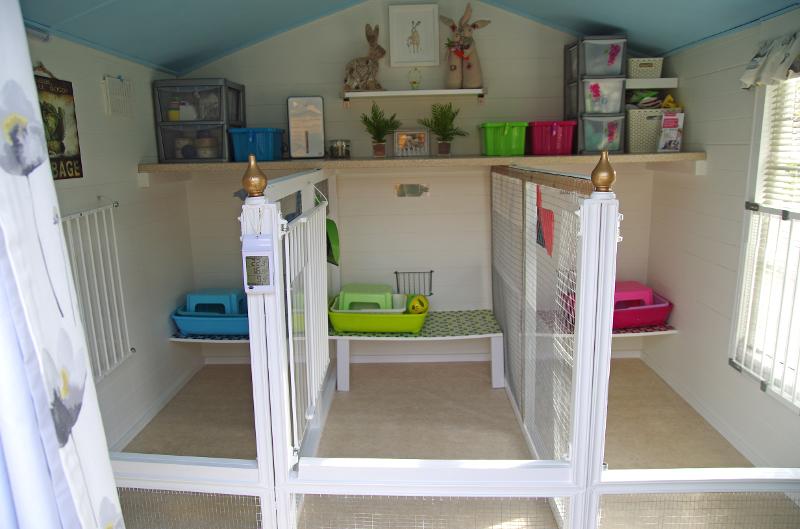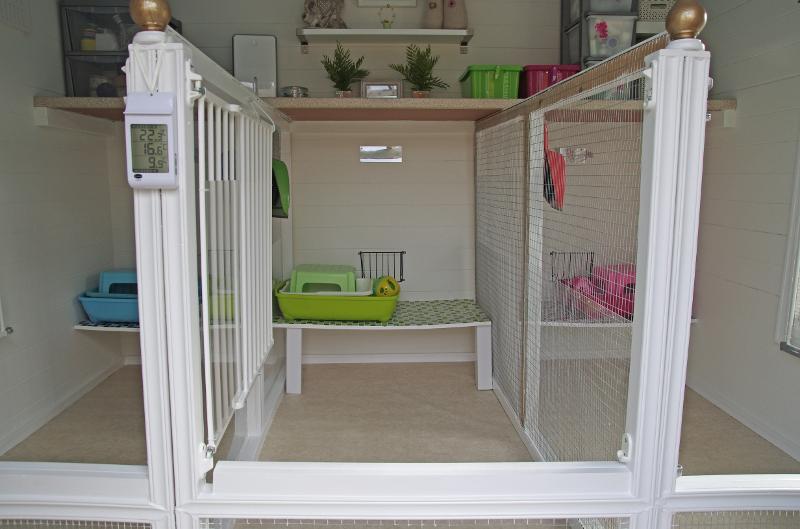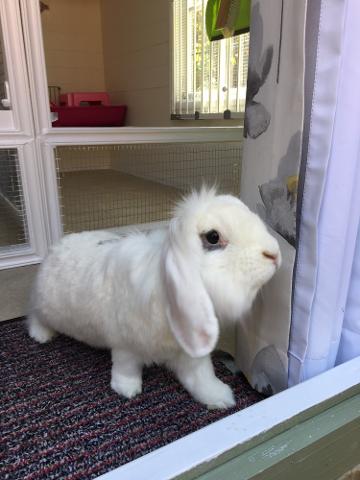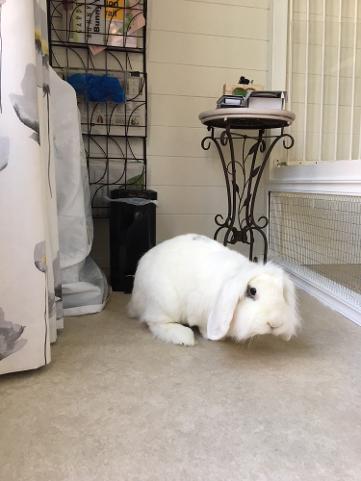 "Yes - This is
definitely
5 Stars" says Sally.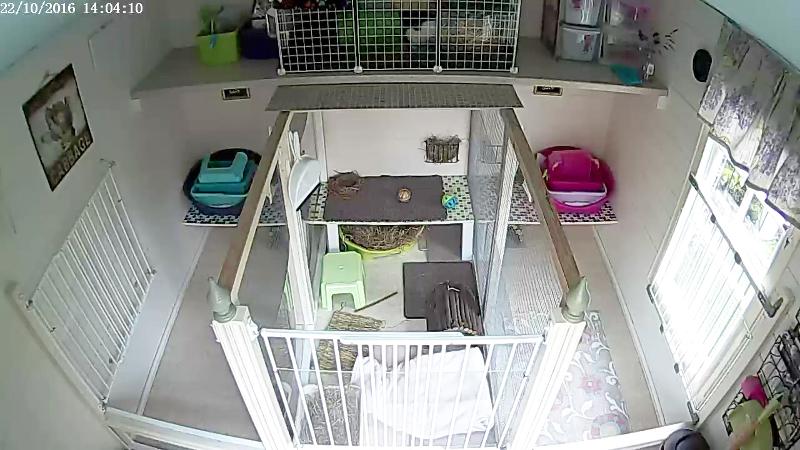 The Vanilla Villa is used for short periods of time where booking may overlap.
Your pets can chill out in the Villa until their suite is available or where they can wait for you, to take them home.

At 5' x 2' it has plenty of room for a few hours - its the bunny equivalent of an arrivals or departure lounge.