Specialised Rabbit Care

We provide a stimulating and fun suite for your bunny to stay in while you are away.
Each bunny suite is 3' x 6' x 4' high - so your bunny will have places to chill-out and hide, toys to play with and endless amounts of hay to chomp their way through.


Your Bunnies 'All Inclusive' Holiday
What's included in the cost?


Hay is unlimited - so your bunnies can munch through as much as they like!

Litter boxes are changed daily.
Fresh water is provided each morning.
All suites are brushed and cleaned daily.
Updates on your bunnies holiday via our exclusive 'Keep in touch with your pet' service.
In winter we heat the lodge to keep our house bunny guests nice and cozy and guests have a Snugglesafe to snuggle up to.

In summer we offer bramble leaves, garden herbs and fresh greens. Ice pods are provided on hot days to keep guests cool.

We provide Burgess Excel (dwarf/junior and Adult) or Pets at Home (Adult) pellets.

If your pet eats a different pellet food we ask that you provide these, as not to upset your rabbits delicate digestive system.

We include fresh farm baled hay and dust extracted wood shavings in litter boxes (NOT SAWDUST).

If your pet uses an alternative litter material (i.e. paper litter or wood pellets) then please bring this with you.
We us the professional veterinary disinfectant (Anigene) to make sure everything is fresh and clean, before and during your pets stay.

... And of course strokes and bunny cuddles are included in the price!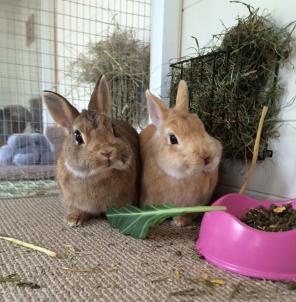 One Rabbit £9.00 per day
Two Rabbits (Bonded) £11.00 per day
Checking In and Checking Out days are charged as FULL days
We don't charge any extra for *Bank Holidays
We offer discounted rates for long stays
For short overlap periods, guests can chill-out in the 'Vanilla Villa' before being transferred to their suite.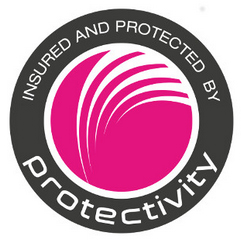 Please Note:

We require a £10 deposit per pet (or a 25% deposit for bookings totalling £125 or more) to secure your booking.
We accept Cash or Bank Transfer for deposits. The remainder of your balance can be paid in cash or card when your pet checks in.

All guests must be fully vaccinated and neutered/spayed (if they are old enough) to board with us.
We do have a minimum 2 night stay policy, but for special circumstances we can waive this.
We DO NOT charge any extra for Bank Holidays.
*However, we DO charge double the standard rate for Christmas Day, Boxing Day and New Years Day.
We don't have pets checking in or out on Xmas Eve (after 12 noon), Xmas Day, Boxing Day or New Years Day.
We do ask that you stick to your allocated appointment times. If you are running late please let us know ASAP.
If there is anything else you would like to know please do ask us.

Copyright Garden Lodge Bunny Retreat / Amanda J Window (C)2017