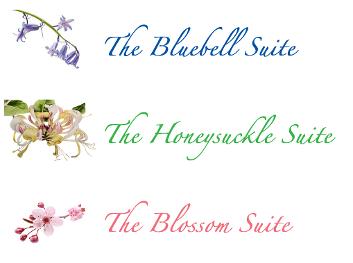 Bunny Suites

Each bunny suite is 3' x 6' x 4' high and has a balcony with hay rack, cozy bed, play stool, toys and litter boxes.
Bunny suites are brushed and cleaned/wiped down every morning. Litter boxes have a full clean out daily for all bunnies and twice daily for bonded pairs, hay and water are replaced each morning.



One Rabbit £9.00 per day

________________________

Two Bonded Rabbits Sharing £12.00 per day


For short overlap periods, your Rabbits can chill-out in the 'Vanilla Villa' before being transferred to their suite.

The Camomile Condo (C&C Cage)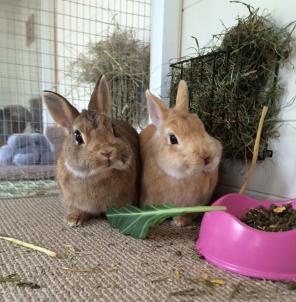 Prices for all pets includes for unlimited hay, bedding and fresh greens and vegi's. Cuddles are free!

We ask that you provide your pets normal pellet food, as a sudden change in diet can cause upset tummies.
We feed all guests their pellet food twice a day and greens/vegi's at lunchtime.

We provide greens and vegetable treats for your pet, although please feel free to bring their favourite veg items with you if you prefer.
In summer we grow our own brambles, herbs and other rabbit friendly treats.

We don't feed pets sugary, egg or dairy based treats as rabbits and guinea pigs are strict herbivores and sugars/eggs/dairy can upset their delicate tummies.
Please Note:

We charge by the day.
Checking In and Checking Out days are charged as full days.

We do ask that you stick to your allocated appointment times. If you are running late please let us know.
We don't have pets checking in or out on Xmas Eve (pm), Xmas Day, Boxing Day, New Years Day or Easter Sunday.
Pets CAN check in on Good Friday and out on Easter Monday for their Easter Holidays.


We have a minimum 2 night stay, but for special circumstances we can waive this.
We charge by the day and an additional half the daily rate for Bank Holidays and Easter Monday.

We charge double the normal rate for Christmas Day, Boxing Day and New Years Day.
We accept Cash or Bank Transfer for deposits and the remainder of your balance in cash when your pets check in.
Copyright Garden Lodge Bunny Retreat / Amanda J Window (C)2016