Checking In and Checking Out times, at the Lodge, are by appointment between the hours of:Monday
7am - 9:30am
1pm - 6:30pm
Tuesday
7am - 8am
3:30pm - 6:30pm
Wednesday
7am - 8:30am
4:30pm -6:30pm
Thursday
7am - 8am
2:30 - 6:30pm
Friday
7am - 8am
12noon - 6:30pm
Saturday
10am - 6:30pm
Sunday
Closed
On Weekdays
We can sometimes offer a 12 noon drop-off or collection.
When booking your bunnies stay with us, please note that we close at 6:30pm, so please bear this in mind when working out how many days you will need to book (taking into consideration any travel arrangements).

If you would like to drop off en-route to the airport, please let me know your flight details when you make your initial enquiry.

Please let me know what time of day you would like to check-in and out when making your booking.


I

fit drop-offs and collections around other commitments and I may not be here if you arrive without notice.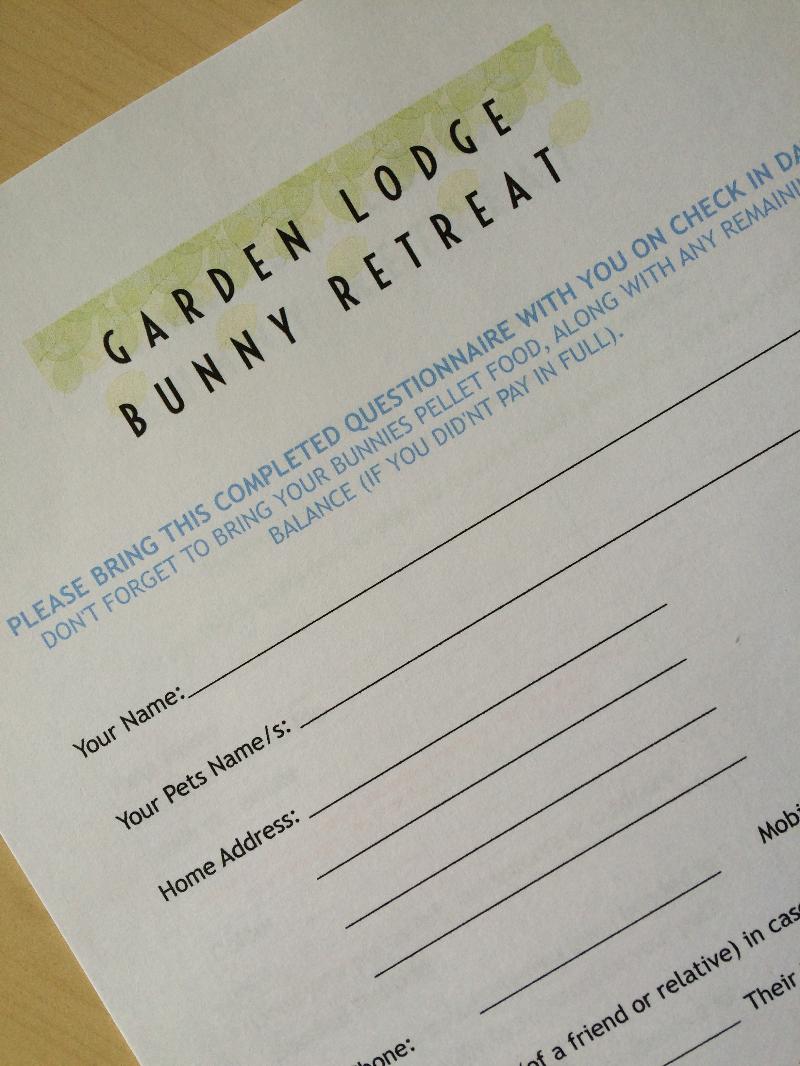 Please bring a completed booking form with you when your pet checks in - for each and every visit.

(c) Garden Lodge Bunny Retreat 2017