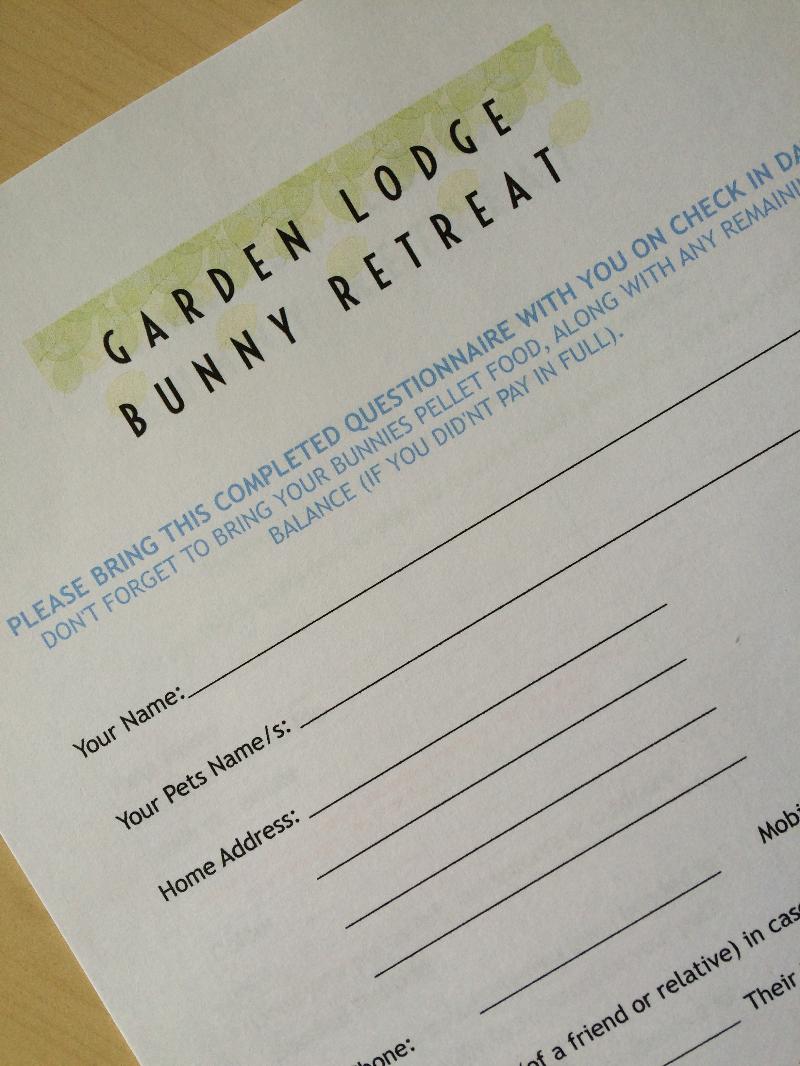 Please bring a completed booking form with you when your pet checks in - for each and every visit.


This form is only for the few pets who may have been vet checked, prior to checking in.


My Vet Can't get the new Vaccine - What should I do?
Most vets in the UK now stock the vaccines for RHD2. However, if your vet doesn't stock it, please call us.

We have 2 excellent local veterinary surgeries who are more than happy to vaccinate guests a before they come to board with us.
Vets 4 Pets , Altrincham Retail Park

Phone: 0161 927 9318
Buchannan Vets Ltd (Timperley)
Phone: 0161 980 3663