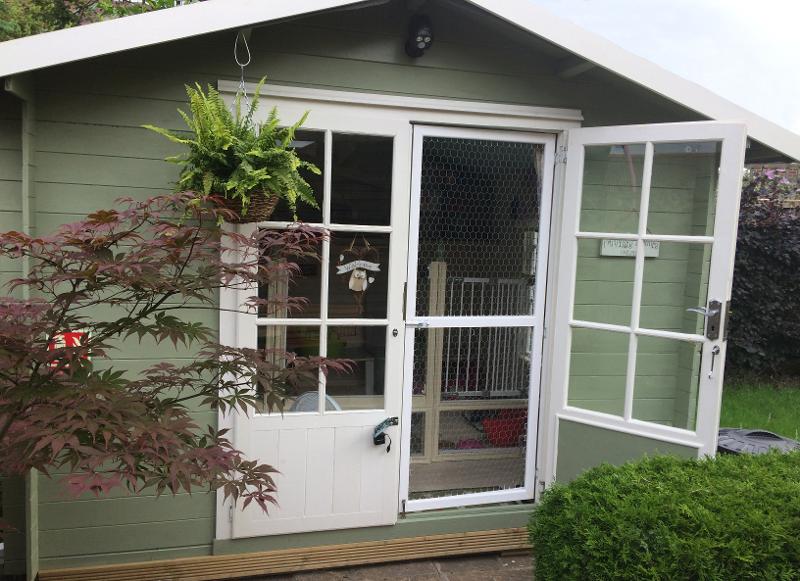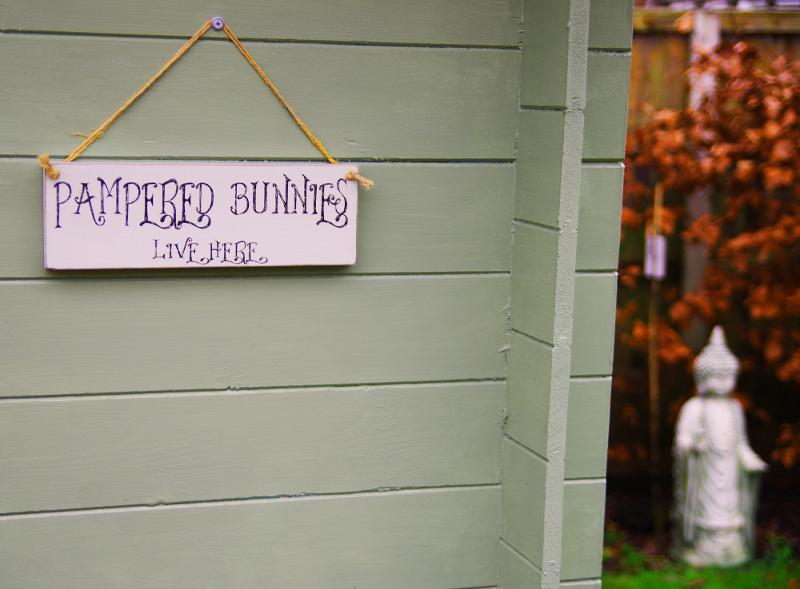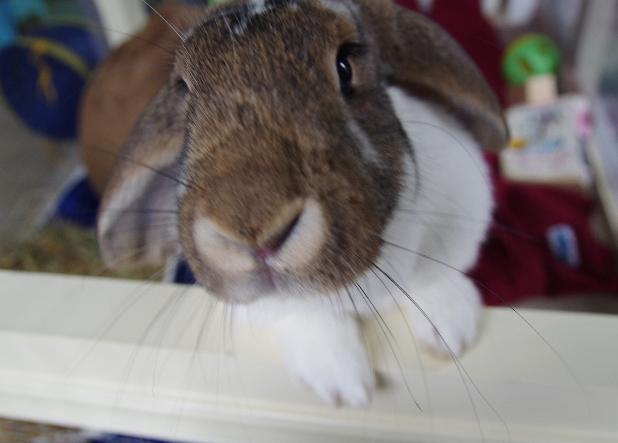 Take a look around the Garden Lodge.
We wanted it to look as 'home like' as possible.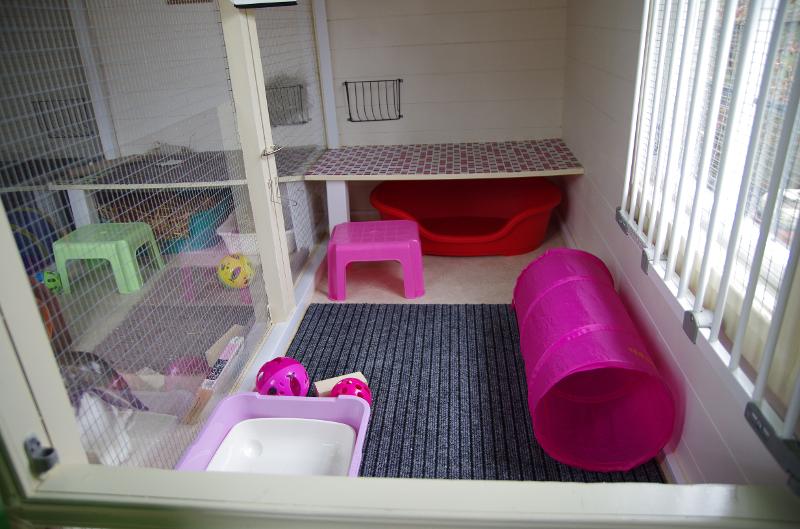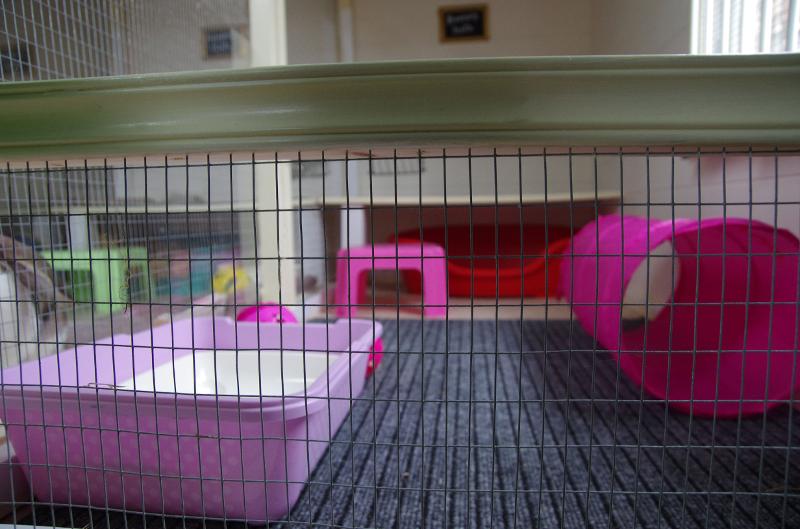 Each suite is 6ft long by 3ft wide with a bed, litter box, hopping stool, balcony, hay rack and toys.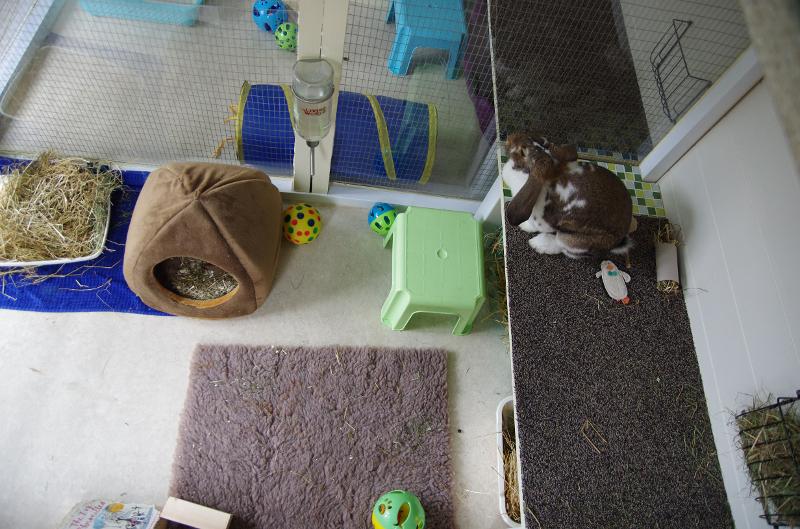 An aerial view of the Honeysuckle suite, complete with guest.

The Bluebell Suite cleaned and disinfected, it just needs bowls, bedding, hay and bunnies personal things and its ready to go!

We have a special ramp to enable disabled or elderly bunnies to get onto the balcony.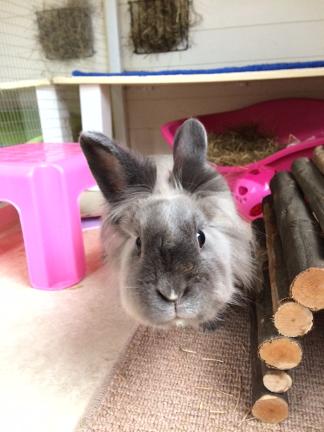 Copyright Garden Lodge Bunny Retreat / Amanda J Window (C)2016