AN ALTERNATIVE TO TRADITIONAL HUTCHED BOARDING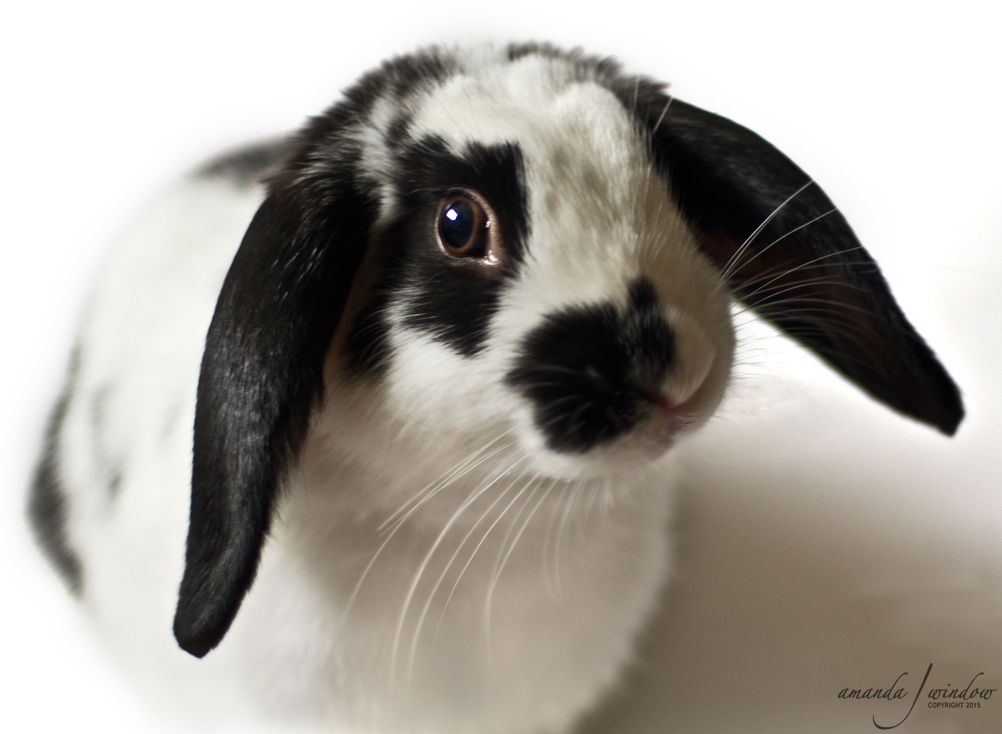 If viewing this on a smart phone, view sideways :)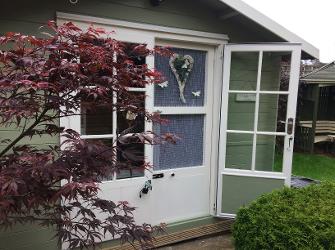 About Us
We understand that finding suitable boarding for pampered house bunnies or rabbits that are used to living in super-hutches (playhouses, converted sheds and so on) can be a concern.
We offer an alternative to traditional hutched boarding, providing our guests with indoor, luxury, fully furnished 'bunny suites' complete with a balcony, so they can fulfil their need to hop, jump, explore and play in an environment they are used to.
The New Rabbit Virus : RHD2

Specialised Rabbit Care
We offer 'boutique holiday accommodation' for indoor rabbits and we only board bunnies. So you can be assured that your pets will have the very best specialist care available, whilst on holiday with us...
...so you can go away to enjoy yours!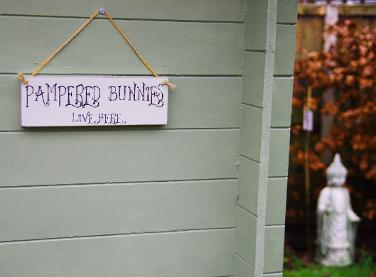 OUR ACCOMMODATION
We have a lovely summerhouse where you will find our 3 bunny suites: the Bluebells, the Honeysuckles and the Blossoms suite. Each suite is 6ft long x 3ft wide and 4ft high with a raised balcony area at the far end. Our suites are open topped so that your house bunnies won't feel confined.
For short overlap periods (up to 24 hours) we have the *Vanilla Villa available for guests to chill out in until their suite is ready or if there have been any delays with collecting pets.
Each suite has it's own bed/litter box and jump stool. Our toys include jungle balls and stacking cups to play with. We offer a tube hideout or a playsticks tunnel and everything is disinfected between guests using a professional veterinary disinfectant called Anigene (or Virkon when we do a deep clean) or steam cleaned. Bottles and bowls are all sterilised in a steam steriliser.
Whichever suite your bunny stays in, they will have a colour co-ordinated box to keep their personal belongings in.
Guests can chill out listening to the radio or totally relax to Zen music.

* The Vanilla Villa is a roomy 5'x 2' hutch in a separate building. We don't book the Villa out for guest accommodation (even to bunnies who are used to living in hutches) as it is for emergency use only.
VACCINATIONS

Like catteries or kennels, rabbit boarders also insist that rabbits are fully vaccinated before they go into boarding. Each establishment will have their own policy on this.
To board with us rabbits need to have 2 separate vaccinations:
1. Nobivac for Myxomatosis/VHD
2. Filavac (or Eravac)
for the new strain of RHD2.
Please note that there are different immunity periods for the RHD2 Vaccines:
Filavac gives 12 months immunity.



Eravac gives only

9

months immunity
After recent correspondence from Filavie (the manufacturers of the Filavac Vaccine) they have confirmed that their vaccine will give rabbits immunity for 12 months, providing that it was first given to the rabbit when it was over ten weeks old. They also
recommend that this is also given at least 21 days prior to boarding.
FIRST TIME AND OVERDUE VACCINATIONS
Rabbits being vaccinated for the very first time or who are overdue with either of their vaccinations, must be immunised at least 21 days before their arrival date. This is so your pet/s have built up their full immunity and are out of the incubation periods for each virus.
The vaccinations are given separately - with a minimum of 2-3 weeks between each injection. So please give enough time before making any last minute bookings for 'unvaccinated or overdue' pets. We can not compromise on any of these timescales - as this is for the protection of all our guests.
If your vet doesn't stock Filavac, then one of our vets VETS 4 PETS, on Altrincham, Retail Park are happy to vaccinate your pet for you. This will need to be done at least 21 days before their arrival date.
SPAYED AND NEUTERED

We only board neutered male & spayed female rabbits - regardless of age. This is for the comfort of all our guests.
Both Males and females should have been neutered/spayed at least 2 months for Males and 3 weeks for Females before their holiday - this is so their hormones have settled and they have fully recovered from their operation.
KNOWN HEALTH ISSUES IN YOUR PET
All health issues both past and present must be discussed with us prior to making a booking. We may refuse boarding if pets arrive with undisclosed medical issues, We will gladly administer medication at an additional charge of £1/day.
FOOD, HAY AND VEGI'S

We ask that you bring your rabbits own pellet food with them to avoid upset tummies.
We provide oodles of lovely meadow hay, a daily serving of greens and a sprinkle of Readigrass - so they can forage through their litter box. If your rabbit has a hay/vegi only diet or prefers a certain type of hay then please bring this with you and they can use our Hay Station to nibble it from.
HOME FROM HOME

Please feel free to bring your rabbits own bed, cuddly blankets, chew toys and favourite things with them - as this also helps them to settle in.
During cooler months, we give guests a carpet tile to chill out on - and you can take this home with you at the end of their stay.
HOUSE BUNNIES AND OUTDOOR RABBITS
From September to April our lodge is heated to keep our house bunny guests as comfortable as they would be at home.
If your rabbit lives outdoors, please let us know and we can discuss what will be most suitable for them.
ACCESS TO GRASS

We don't let guests play on our lawn as we can't disinfect our grassed area. We find that house bunnies in partic are quite happy to chill out in their spacious holiday suites, without the need to go outside. However, for long stay guests we do have a paved area where we can set up aour new play pen so they can get out and stretch their legs (depending on the weather of course!) - whilst we watch over them with a cup of tea. Pets are transported from their suite to the play pen in their pet carrier and visa versa.

BANK HOLIDAYS

We don't charge any extra for pets staying over on Bank Holidays - but we do ask that if you are dropping your pets off or collecting on a Bank Holiday that you stick to the agreed appointment time, as we like to enjoy our Bank Holidays too - especially if the sun is out :)
TO CHECK AVAILABILITY
Please use the contact form on our 'Contact' page if you would like to check if we have availability for the dates that you need your rabbit/s boarding. I am sometimes out and about and I don't take the bookings diary with me.
We reply to all our enquiries each evening. However, if for some reason we have not got back to you within 24 hours, please call us on 07772655505 or email us a quick reminder at gardenlodgebunnyretreat@gmail.com
KEEP IN TOUCH WITH YOUR PET
We offer a comprehensive 'Keep In Touch With Your Pet' service.
Find us on:
Facebook: @bunnieslodge Twitter: @bunnies_lodge Instagram: gardenlodgebunnyretreat
WhatsApp Email or Text Only
We may also be able to organise a one time FaceTime or Skype live call to you. (Wifi permitting).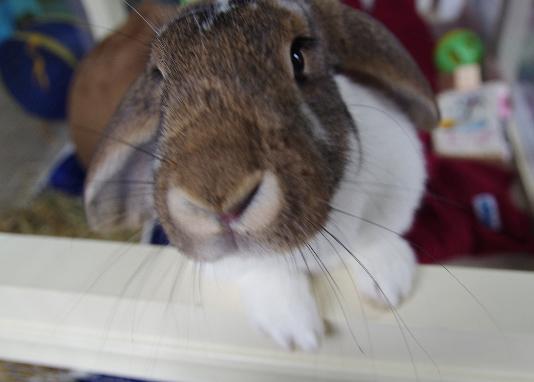 TO MAKES THINGS EASIER
You can pay the remaining balance of your pets holiday
on a card when you check in...
...a receipt will be sent directly to your email.

Please see our Terms and Conditions for more details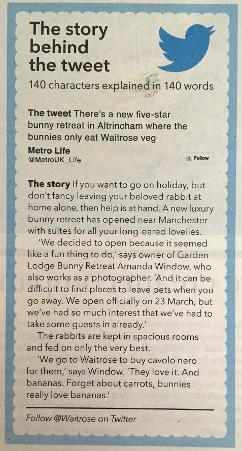 Waitrose Magazine - March 2016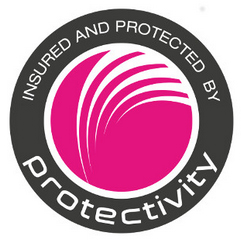 Copyright Garden Lodge Bunny Retreat / Amanda J Window (C)2018
TAGS:
Rabbit Boarding, bunny boarding, holiday care, overnight care, bunny retreat, pet sitting, bunny hotel, house rabbits, house bunnies, a hutch is not enough. Timperley, Hale, Altrincham, Cheshire, Sale, Manchester, Trafford, Wilmslow, Withington, Warrington, Garden Lodge Bunny Retreat, Alderley Edge, Alsager, Altrincham, Appleton, Birkenhead, Bollington, Bolton, Bury, Cheadle, Cheshire, Chester, Congleton, Crewe, Derbyshire, Didsbury, Dukinfield, Ellesmere Port, Flixton, Frodsham, Grappenhall, Heald Green, Heywood, Knutsford, Leigh, Liverpool, Lymm, Macclesfield, Malpas, Greater Manchester, Merseyside, Middlewich, Nantwich, Neston, Northwich, Oldham, Prenton, Prestbury, Runcorn, Salford, Sandbach, Staffordshire, Styal, Stretford, Stockport, St Helens, Tarporley, tyldesley, Urmston, Warrington, Whitchurch, Widnes, Wilmslow, Wirral, and Winsford.