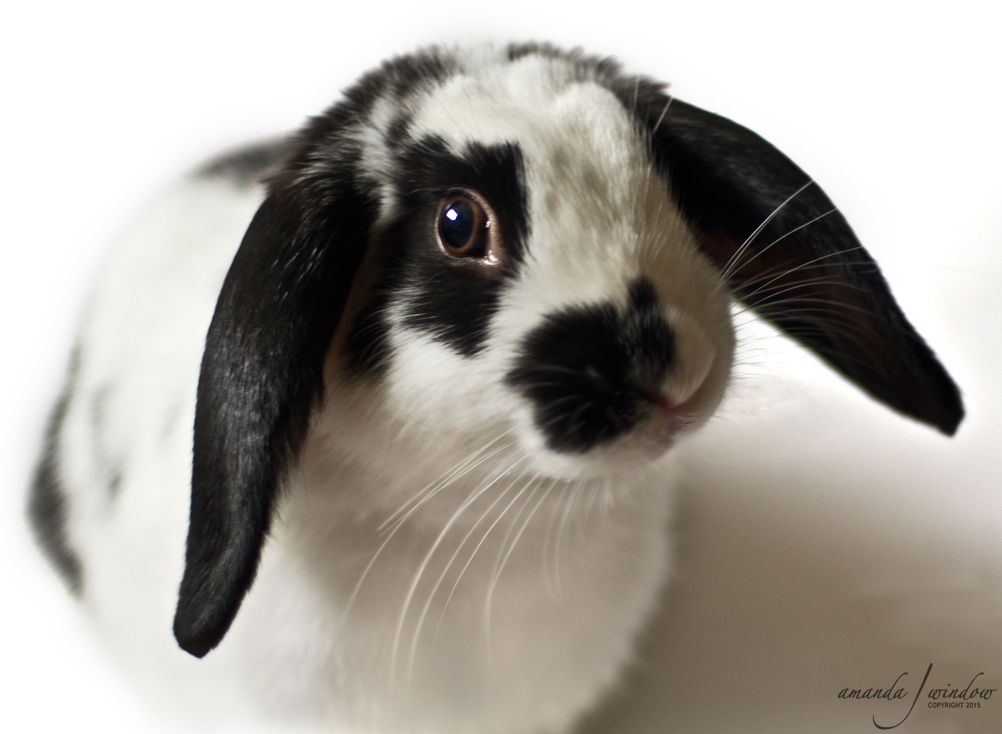 AN ALTERNATIVE TO TRADITIONAL HUTCHED BOARDING

Guests can enjoy one of our three fully furnished 6ft x 3ft bunny suites, where they can fulfil their need to hop, jump, explore and play in a home
from home environment.
Having house bunnies ourselves we know how our pampered pets get used to the comforts of 'indoor living'
So when it comes to their holidays, they want the same luxuries they are used to at home.
The Garden Lodge Bunny Retreat is in Altrincham, Cheshire, WA14.
Conveniently located 8 miles from Manchester Airport and 8.5 miles from Manchester City Centre.
Just off the A56 - not far from Altrincham Retail Park.
All rabbits boarding with us must have been
Neutered or Spayed and Fully Vaccinated
To qualify as 'fully vaccinated'
your rabbit should have had 2 separate injections.
1 injection with Nobivac for Myxomatosis/VHD1 and a
2nd injection with Filavac (or Eravac) for the new rabbit virus RHD2.
This Includes:
An evening meal, Bed & Breakfast, a selection of greens and oodles of Hay
... and of course - cuddles are free!
We supply the following pellets/hay/greens:
Burgess Adult (Mint)
Burgess Indoor Rabbit (New)
Science Selective (Adult)
Pets at Home (Adult)
Meadow Hay

Timothy Hay
A selection of vegetables and herbs
*** If your rabbits eat a different pellet or hay then please supply these to avoid upset tummies ***
Bank Holidays

We don't charge any extra Bank Holidays.
The nights of Christmas Day, Boxing Day and New Years Eve are charged at double rate.
To secure your booking during *peak seasons we do require a deposit of:
£10 for bookings under £40
30% for all other bookings
Deposits are non-refundable and non-referable to alternative dates if you cancel or postpone a peak season booking.
*Peak Seasons are July to Mid September & Christmas/New Year
'Per night' rate for new bookings from January 2019
Our Bluebells, Honeysuckles & Blossoms Suites
Each suite is 6' x 3' with a balcony area to lounge under or chill out on.
We have lots of tunnels, playsticks, stools and toys to keep our guests occupied.
We only have 3 suites, so we do fill up quickly.
By only looking after a few pets at any one time, we guarantee your pets will get lots of attention.
Size Matters
We believe that all rabbits should have plenty of space to live comfortably and we support the RWAF 'A Hutch Is Not Enough' campaign. So it's important to us that all our guests are happy during their stay here and have all the room they need to hop, play or just chill out if they want to. Our suites are light, warm and spacious and will accommodate all dwarf and 'standard breeds' of rabbits.
Unfortunately, we can't board giant/giant cross, 'giganta' or 'larger than average' breeds of bunnies due to the size of our suites and the litter trays/toys/tunnels that we have available.
If you have a 'larger than average' bunny please let us know their size/weight on the booking form and we'll see if we can accommodate them.
House Bunnies and Outdoor Rabbits
From September to April our lodge is fully heated to keep our house bunny guests as comfortable as they would be at home. During this period we are unable to board rabbits who normally live outdoors (or in an unheated outdoor building) as moving rabbits from a cooler environment to a warm one and back out into the cold is not recommended.
Outdoor Time

We have a large paved area where we can set up our play pen so guests can get out and stretch their legs (depending on the weather of course!) - whilst we watch over them with a cup of tea.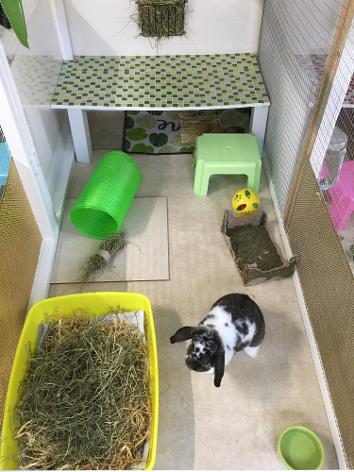 Keep In Touch With Your Pet

We have a unique 'Keep in touch with your pet' service, available via our Facebook page or by email/text if you don't use social media.
Terms and Conditions

Please read our Terms and Conditions before making a booking, they may be boring but they are important as they cover everything from payments to veterinary emergencies.
Privacy Policy

From May 2018 all small businesses are required to have a privacy policy, you can read ours here.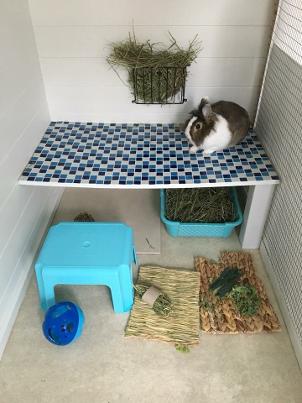 Contact Us
To make a booking please fill in our form 'here'
Returning customers may prefer to email us at:
gardenlodgebunnyretreat@gmail.com
(\ (\
(=' x')
(,('')('')
If you have a general enquiry about our service please email us at:
gardenlodgebunnyretreat@gmail.com
We reply to all our enquiries each day.
(\ (\
(=' x')
(,('')('')
It's best to contact us via the booking form or to email us.
However, if you need to speak to us please call us on:
O7772655505
You may get our voicemail - but we will call you back!
Payments

To make things easier we now take card payments when you drop your pets off!
Website Copyright & Photography Amanda J Window (c) 2019
TAGS:
Rabbit Boarding, bunny boarding, holiday care, overnight care, bunny retreat, pet sitting, bunny hotel, house rabbits, house bunnies, a hutch is not enough. Timperley, Hale, Altrincham, Cheshire, Sale, Manchester, Trafford, Wilmslow, Withington, Warrington, Garden Lodge Bunny Retreat, Alderley Edge, Alsager, Altrincham, Appleton, Birkenhead, Bollington, Bolton, Bury, Cheadle, Cheshire, Chester, Congleton, Crewe, Derbyshire, Didsbury, Dukinfield, Ellesmere Port, Flixton, Frodsham, Grappenhall, Heald Green, Heywood, Knutsford, Leigh, Liverpool, Lymm, Macclesfield, Malpas, Greater Manchester, Merseyside, Middlewich, Nantwich, Neston, Northwich, Oldham, Prenton, Prestbury, Runcorn, Salford, Sandbach, Staffordshire, Styal, Stretford, Stockport, St Helens, Tarporley, tyldesley, Urmston, Warrington, Whitchurch, Widnes, Wilmslow, Wirral, and Winsford.